FIREARMS TRAINING!!!!
BASIC LEVEL 1 COURSES
ADVANCED COURSES
AR-15 COURSE!!
CALL FOR DETAILS/SCHEDULING!!

SUMMER INDOOR RANGE HOURS
MONDAY - FRIDAY 11:00 AM TO 7:00 PM
SATURDAY 11:00 AM TO 6:00 PM
AFTER HOURS/SUNDAYS BY APPOINTMENT ONLY!!!
Please use our side door entrance to access the indoor range when the store part of the facility is closed.
"NEW FOR 2020"
INTERACTIVE LIVE ACTION/LIVE FIRE RANGE!!
SHOOT ZOMBIES-PLATES-BOWLING PINS-MANY SCENERIOS!!!
PLUS WE WILL BE INTERGRATING THIS INTERACTIVE SYSTEM INTO OUR ADVANCED FIREARM CLASSES!!
PLEASE CALL 724-537-3861 FOR DETAILS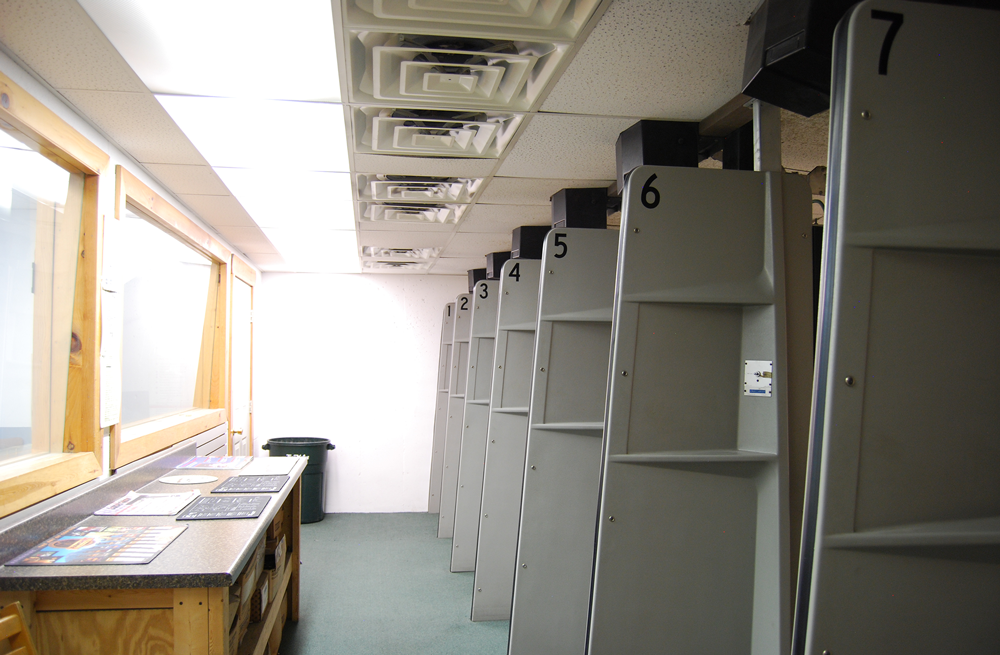 SHOOTING RANGE
Keep your aim on target by using our indoor facilities at Army Navy. Our 50 foot range is climate controlled and uses air filtration to provide comfort and safety from our 7 stalls.

Handguns, AR-15 ( 223/556 cal) rifles and 22 cal rifles are permitted. Eye and ear protection is mandatory.
Forgot your eye and ear protection? We can supply you with both !!!!!